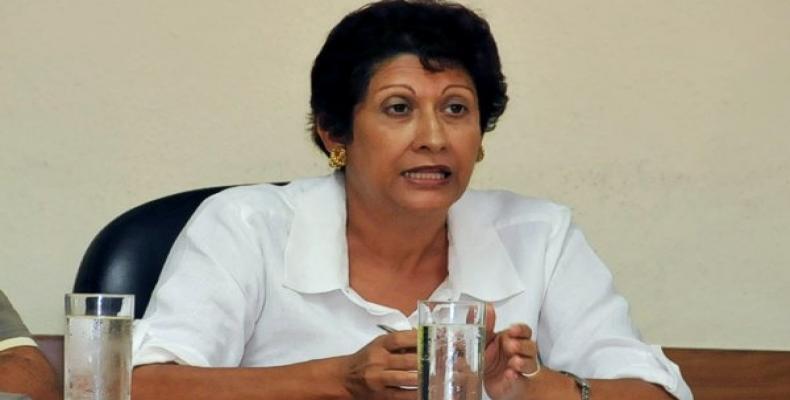 Education Minister Ena Elsa Velazquez. File Photo
Havana, August 28 (RHC)—Cuban President Miguel Diaz Canel has urged for adopting the most rigorous hygiene measures in every educational institution for the resumption of the school year next September 1.
In a meeting to assess preparedness for this step, Education Minister Ena Elsa Velazquez said that schools are being evaluated to certify their readiness together with the Public Health Ministry.
"The measures do not cover only physical distancing. Students and workers will be screened upon their arrival at the school, and there will be footwear sanitizing, disinfection of all surfaces, desks, chairs, and the school centers are also being requested to step up the fight against the vectors of dengue fever," the minister said.
Velazquez added that high school, pre-university, and polytechnic school students would not be attending classes every day of the week so that their facilities can be used by nearby primary schools that need space to ease the overcrowding of classrooms.
Deputy prime minister, Roberto Morales Ojeda, said that health inspections would be increased and systematic sampling of students with PCR tests, for the timely identification of contagion.
Velázquez Cobiella explained that the school year would begin again throughout the country, except some municipalities in Pinar del Rio, Artemisa, Villa Clara, and Havana's entire province, which have a complicated epidemiological situation.