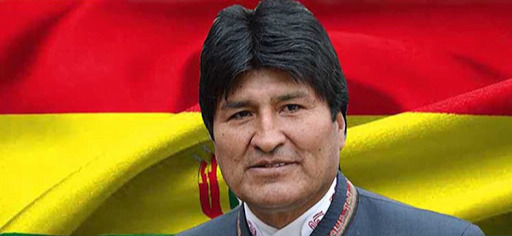 Evo Morales Ayma
Havana, October 27 (RHC)—Cuban President Miguel Diaz-Canel has congratulated Bolivian leaders Evo Morales and Luis Arce over the resounding victory of the Movement Towards Socialism (MAS) in Bolivia.
On Twitter, Diaz Canel said Tuesday morning that he had held a telephone conversation with comrade Evo Morales Ayma, whom he congratulated on the MAS's historic victory and its significance for the Bolivian people and our America. On the occasion of his birthday, this October 26, he conveyed to him a warm congratulation.
In another tweet, the Cuban leader said he had a phone conversation with comrade Luis Arce Catacora, president-elect of the Plurinational State of Bolivia, whom he congratulated and conveyed to him the joy of the Cubans for the transcendent victory that allows the Bolivian people to recover their social conquests.
The Movement Towards Socialism and its presidential and vice-presidential candidates -- Luis Arce and David Choquehuanca -- won the elections in Bolivia last October 18, reaching 55.10 percent of the votes, according to the web site of the Plurinational Electoral Body (OEP) at the closing of the official and definitive count of 100 percent of the votes.