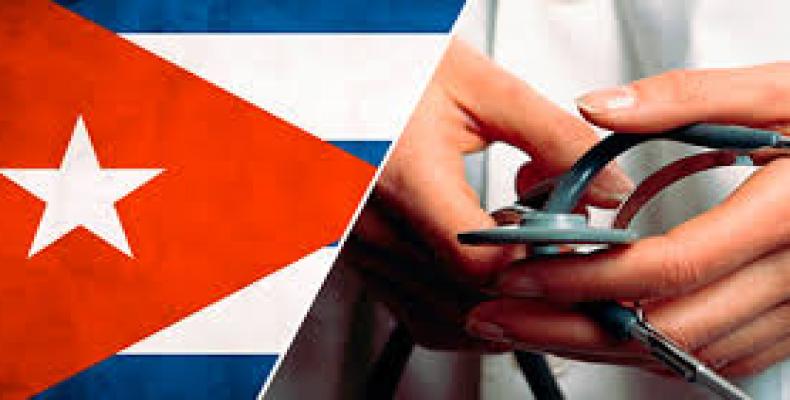 Buenos Aires, December 7 (RHC)-- The Henry Reeve International Brigade of Cuban doctors will be honored with the Memorial Award for Peace and Solidarity among Peoples, granted by the organization Servicio, Paz y Justicia (Serpaj), an important human rights defense collective based in Argentina.
The institution that promotes the culture of peace is led by the Nobel Peace Prize winner Adolfo Pérez Esquivel. 
It decided to award the prize to the International Contingent of Doctors Specialized in Disaster Situations and Serious Epidemics of the Caribbean nation for their noble deployment in the most remote places to save lives in times of the Covid-19 pandemic.
The ceremony will be held online and will have representatives from the Latin American Serpaj, Brazil, Chile, Colombia, Costa Rica, Ecuador, El Salvador, Mexico, Nicaragua, Panama, Paraguay, and Uruguay, with each secretariat distinguishing a person or organization from their country.
The organization founded in 1974 presents the Peace Memorial Award to individuals, institutions, or organizations that, with their activity and presence, seek to contribute to the construction of a society based on the ethics of human rights and respect among peoples.