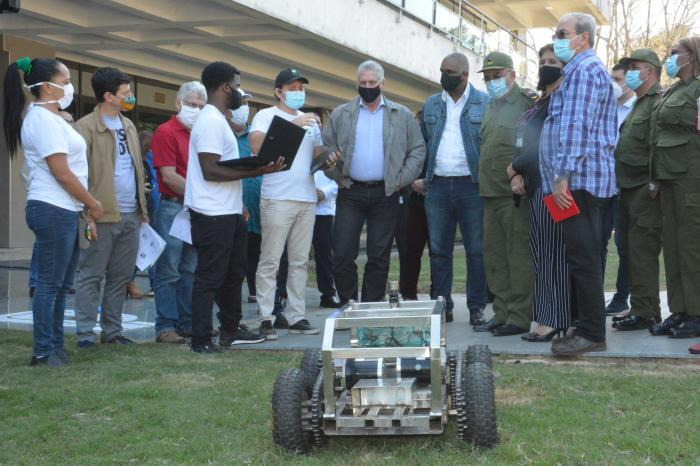 Havana, January  6 (RHC)-- Cuban President Miguel Díaz-Canel highlighted the role Cuba's youth currently plays in confronting the Covid-19 pandemic on the island.
In a meeting with students from the  Havana-based Jose Antonio Echeverria Technological University (CUJAE), on Wednesday, the head of state said that no other country had had this experience of a youth involved in multiple scenarios in the fight against the pandemic.
2021 is going to be a challenging year but a better one, we are going to do it better ourselves, and we know that we can count on you for that," the President said on Twitter.
Half a hundred students from that university organized brigades since the beginning of the epidemic on the island, in March 2020, to support the Family Care System (SAF) and the distribution of basic staples.
These university groups also worked in hospitals and isolation centers and contributed blood donations to support health institutions' efforts.
According to the Presidency website, during the dialogue with Díaz-Canel, the young people shared experiences of their participation in the fight against the pandemic, the impact on their human and professional growth, and proposals for projects in the communities and localities.
Before the President's dialogue with the students,  specialists from the Instrumentation and Control Laboratory and the Robotics and Mechatronics Group of the educational center exhibited prototypes of robotic devices they have designed and discussed their perspectives.