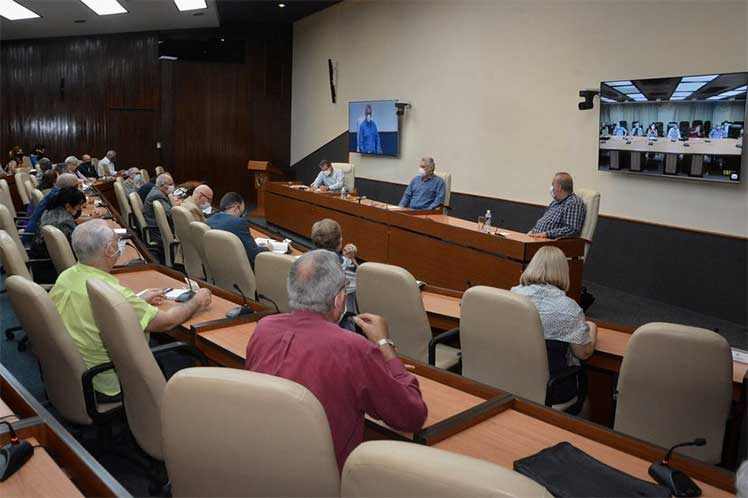 Havana, February 9 (RHC) Cuban President Miguel Díaz-Canel spoke Tuesday with intellectuals and artists about culture, its challenges amid the Covid-19, and the attacks against institutionality.
According to the Presidency website, Díaz-Canel emphasized that culture is currently being attacked because 'it is the very essence of the Revolution. The purpose of the colonizing platforms is to destroy our identity, with the aspiration of dominating us'.
The President highlighted the unity of Cuban intellectuality and rejected attempts to show it as fragmented.
Likewise, he advocated for continuing and making visible the dialogue that takes place every day from the institutions.
According to the website, intellectuals and artists exchanged with the President on what they called media lynching of those who defend the Revolution in social networks and public spaces.
They also stressed the need to strengthen organizations, 'some of them still stuck in old schemes and past times; and put the nation's cultural heritage before the apocalyptic scenario that is intended to be created around it.'
The meeting followed up on the agreements of the IX Congress of the Union of Writers and Artists of Cuba, held in late 2019.
In that sense, the entity presented a report with everything done by its associations 'to keep alive the last Congress amid a pandemic that has limited all interaction'.