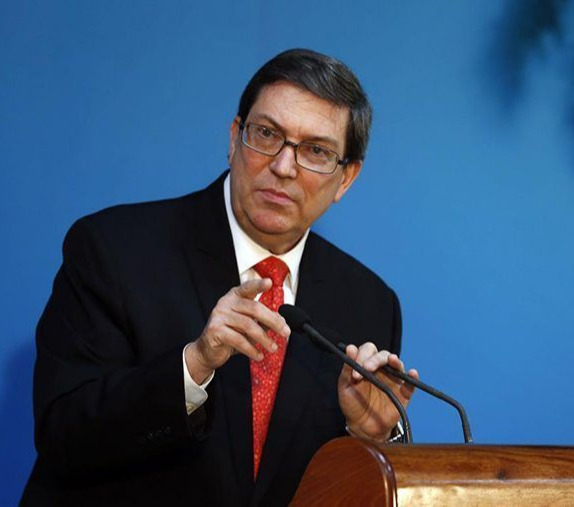 Bruno Rodriguez Parrilla. File Photo.
Havana, April 26 (RHC)-- Cuban Foreign Minister Bruno Rodriguez defended on Sunday the normal development of ties with the U.S. and advocated for the end of the blockade imposed on the island by the northern nation.
 Rodriguez emphasized on Twitter that Washington's siege harms "the Cuban people, isolates families in both countries and prevents the normal development of relations."
He referred to the worldwide call to build 'Bridges of Love', regarding the initiative of the same name extended this weekend as part of the II World Caravan against the hostility of the U.S. government.
"Maintaining that policy is also a virus," compared to the consequences of the pathogen that caused the Covid-19 pandemic.
During these days, emigrants and associations of Cubans living in different regions, parliamentarians, academics, intellectuals, artists, and graduates in the Caribbean country took to the streets of urban centers in several continents to demand the end of the blockade from the White House.
Protesters in the United States participated in more than 20 cities, such as Miami, New York, Washington, Detroit, Chicago, Los Angeles, Sacramento, Oakland, San Diego, San Francisco, Tampa, Las Vegas, Minneapolis, Seattle, and Indianapolis.