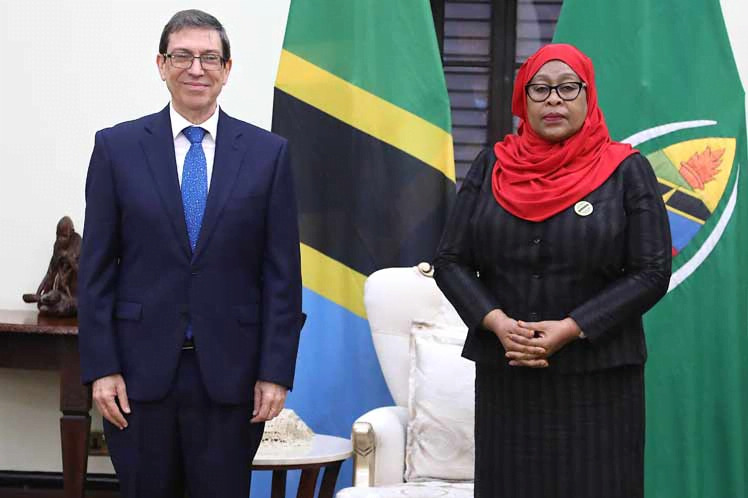 Dar es Sallam, June 30 (RHC)-- The President of the United Republic of Tanzania, Samia Suluhu, received on Thursday the Cuban Foreign Minister, Bruno Rodríguez Parrilla, who is making a working visit to this African nation.
According to the Cuban Foreign Ministry, during the fraternal meeting in Dar es Sallam, Rodriguez Parrilla expressed the willingness to deepen political and diplomatic ties between the two nations and expand cooperation relations in areas of common interest.
On behalf of the Cuban people and government, he expressed his gratitude for the solidarity of the Tanzanian people and government.
On her part, the Tanzanian president highlighted the historical ties of brotherhood that unite both countries and ratified her solidarity towards Cuba in the confrontation of the US blockade.
The Caribbean nation's Foreign Affairs Minister arrived on Wednesday in Dar es Salaam as part of his tour of Africa, which previously took him to Equatorial Guinea, Uganda, and Ethiopia.
On Thursday, he also met with the Tanzanian Minister of Industries, Investment, and Trade, Ashatu Kijaji. They assessed the potential for expanding economic and trade relations in the common interest on a mutually beneficial basis.