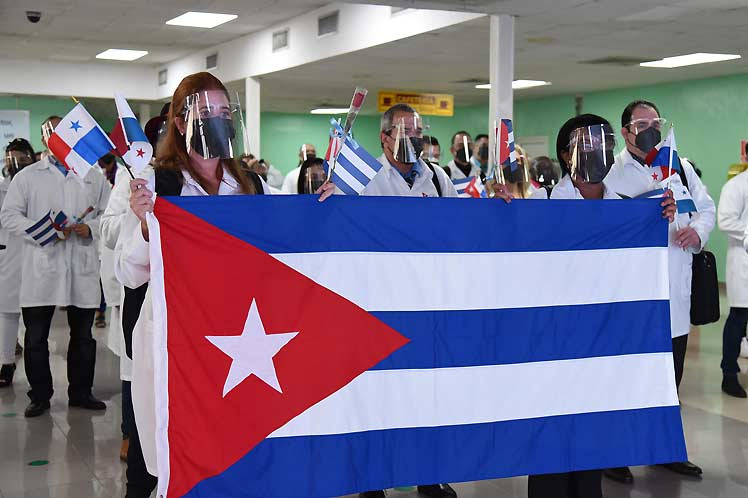 PL Photo.
Panama, August 6 (RHC)-- The last group of Cuban internationalist doctors, who were in Panama, returned to the island on Friday after multiple tributes and official farewells.
The doctors were part of the Henry Reeve Contingent, who arrived in Panama last December 24 during the second wave of Covid-19 and offered their services in several hospitals in the capital and three other provinces.
The Minister of Health, Luis Francisco Sucre, in the governmental farewell to the doctors, said that If we had not had the 231 member brigade that came at that time, possibly the history of Panama during the pandemic would have been very different,
He recognized the spirit of solidarity of these professionals 'with the people who need them'. He thanked 'the Cuban people for all their support to Panama during such difficult days, as it was during the second wave (of Covid-19)'.
Sucre pointed out that 'there are no words to thank all the support we have received from the Cuban people through their medical professionals; the Panamanian people, the National Government and the President of the Republic, Laurentino Cortizo,  are grateful'.