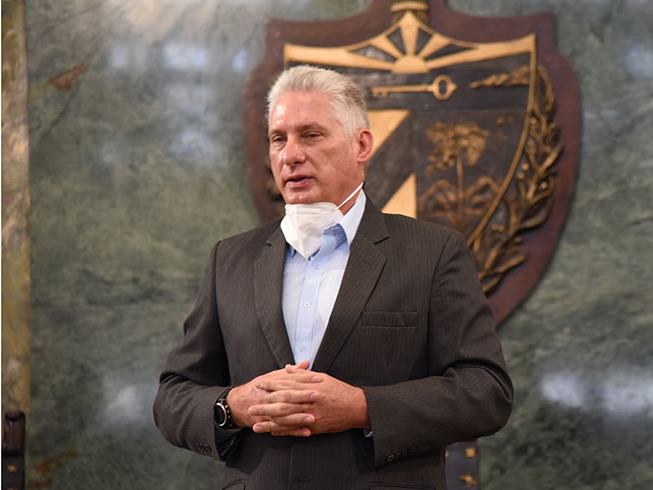 Cuban President Miguel Diaz-Canel Bermudez.
Havana, October 11 (RHC)-- Cuban President Miguel Díaz-Canel recalled on Sunday the first elections of delegates to the Municipal Assemblies of People's Power, held on October 10, 1976.
On Twitter, the President recalled the expression of the historic leader of the Cuban Revolution, Fidel Castro, on this event, which he defined as transcendental, as he placed the citizens as the true protagonist of governmental decisions.
'The power of the people, that is power,' Díaz-Canel quoted on the social network.
The People's Power system is the cornerstone of Cuban democracy, said Homero Acosta, secretary of the island's National Assembly (parliament), at a recent press conference. He stressed that the people are the basis of everything since they elect the delegates, pillars of the different levels of the country's leadership.
Through the system's structures, which is now in its 45th year, the population communicates its concerns, to which solutions are sought with the participation of organizations and the community.
Acosta emphasized that an important part of this performance is the accountability of the grassroots representatives to their constituents, which due to the Covid-19 pandemic has been suspended for two years and is currently a priority for the National Assembly.