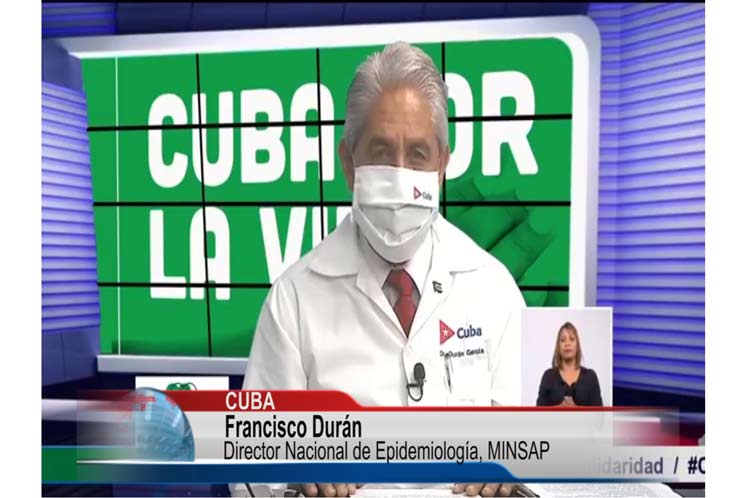 Dr. Francisco Duran, Cuba's Chief Epidemiologist. PL Photo
Havana, October 20 (RHC)-- Cuba confirmed 1,550 positive cases of Covid-19, and 13 deaths due to complications associated with the pandemic, the lowest figure in the last three months.
Since March 11, 2020, the country has registered 940,127 diagnosed cases and 8,114 fatalities, said the national epidemiology chief of the Ministry of Public Health, Francisco Durán.
There were 6,987 confirmed cases hospitalized as of midnight.
Camaguey, Holguin, Pinar del Rio were the provinces with the highest number of cases.