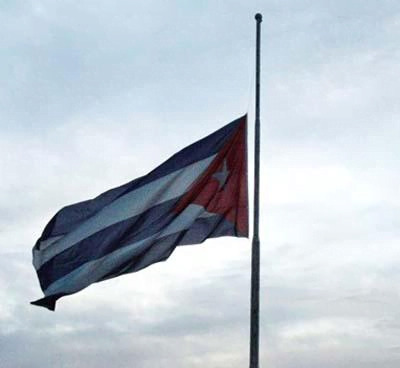 ilustrativa
Havana, May 17 (RHC)-- Cuban President Miguel Díaz-Canel decreed Monday official mourning for the president of the United Arab Emirates (UAE), Khalifa bin Zayed Al Nahyan, who died at the age of 73 on May 13.
According to local media, during the mourning period, which will be in effect from 6:00 a.m. to 12:00 p.m. on May 17, the Cuban flag must be flown at half-mast in public buildings and military institutions.
On the same day of President Jalifa's passing, the government of Cuba sent its condolences to the people and government of the UAE.
Jalifa ruled Emirates since 2004, but a stroke in 2014 forced him to step aside from the public scene, and, since then, the crown prince of Abu Dhabi took the reins of the Persian Gulf country.
Cuba and UAE established diplomatic relations at the ambassadorial level in 2002. In 2015, UAE Foreign Minister Abdullah Bin Zayed Al-Nahyan inaugurated his country's embassy in Cuba and signed an air services agreement with the Caribbean nation.