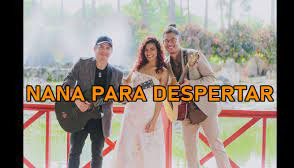 Duo Iris & Yoel Martínez
Havana, May 10 (RHC)-- Popular Duo Iris and Yoel Martínez, from duo Buena Fe, have just released a music video for the tune "Nana para despertar."
The tune is included in the latest album entitled "Mi Suerte", by Duo Iris, for which they have won two nominations to this year's 24th edition of Cubadisco Awards in the categories of Best First Work and Best Contemporary Song.
Duo Iris was created seven years ago by singer-songwriters Dayamí Pérez and Javier López, two young exponents of Cuban song genre.
They won second prize at Cuba's Adolfo Guzman Song Music Contest in 2019 for the song "Haciendo Fe", dedicated to Cuban National Hero José Martí.
Other awards include the Grand Prize of the Songwriters Festival of the Higher Institute of the Arts (ISA by its Spanish acronym) and best artistic project of ISA's 38th graduation class.