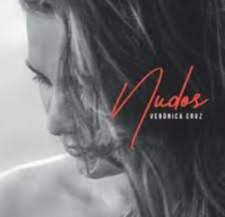 Verónica Cruz
Havana, October 27 (RHC)-- Cuban singer-songwriter Verónica Cruz has just released a music video for 'Nudos', the title track of her debut album, under EGREM label.
It features singer-songwriter Israel Rojas, leader of acclaimed Buena Fe Duo, and Maikel González.
Directed by Leandro de la Rosa, the music video is available on digital platforms, including the YouTube channel of Verónica Cruz and EGREM.
The music video for the first track "La Llave de tus Dudas" of the artist's debut album 'Nudos' was released in 2020, directed also by Leandro de la Rosa.
'Nudos' includes 12 tracks, all of them written by Verónica Cruz herself, and featuring different rhythms and styles: guajira, jazz, rumba, pop ballad and folk.
Verónica Cruz took the opportunity to thank EGREM, video maker Leandro de la Rosa, singer-songwriter Israel Rojas and all the other artists, who collaborate with her in this Project.