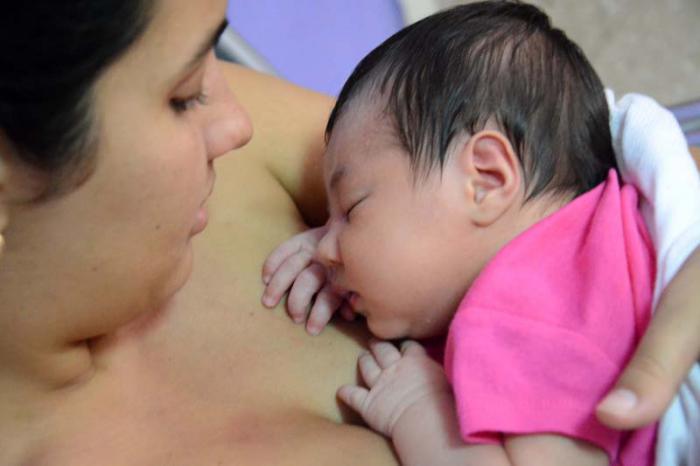 Foto: ACN
Havana, January 13 (RHC) Cuban women enjoying different maternity benefits were also considered in the implementation of the monetary reform currently underway on the island.
 "Maternity protection in Cuba, through the social security system, is a right of Cuban women," said Marta Elena Feitó Cabrera, Minister of Labor and Social Security.
Speaking on national television, Feitó Cabrera said Decree-Law 20, published in the Extraordinary Official Gazette No. 68, explains the transitory procedure for calculating monetary benefits for maternity of workers in the state sector.
In case that the father stays home to take care of the infant child instead of the mother, he is also entitled to the salary increase, explained the Minister.
The duration of pre and post-natal maternity leave in Cuba is of 18 weeks, and it is one of the longest in the world. After its expiration, a social benefit is granted until the child reaches the first year of life.
Currently, 52,444 people enjoy these benefits, seven of them men, the Minister said on Twitter.    
Although 2020 tested the health capacities of all the world's systems, Cuba did not spare the newborn and its mother's well-being. The Directorate of Medical Records and Statistics of the Ministry of Public Health reports that last year 105,030 children were born on the island. The nation reached an infant mortality rate of 4.9 per 1,000 live births, 36 fewer deaths than in 2019.