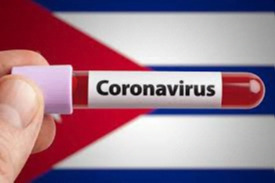 Havana, March 6 (RHC) -- Cuba reported 750 new infections of COVID-19 and three fatalities due to the disease over the last 24 hours.
To date, the country accumulates 54,835 infections and 344 deaths in the nation since March 2020.
The National Director of Epidemiology, Dr. Francisco Duran Garcia, said that by midnight, 22,183 patients were admitted, 3,809 were suspected, 13,783 were under epidemiological surveillance, and 4 546 were positive cases.
710 of the new infections contracted the disease through confirmed cases, 29 had source of infection abroad and in 11, and the source of infection could not be identified.
Havana continues reporting the most cases, 388. It was followed by Mayabeque with 68 cases and Pinar del Rio with 55.