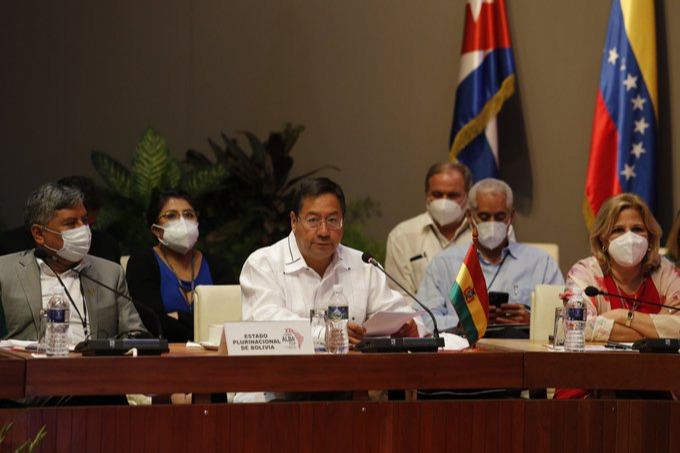 PL Photo
Havana, December 14 (RHC)-- Bolivian President Luis Arce apologized on Tuesday on behalf of his government and compatriots for the humiliations Cuban health personnel was subjected to during the 2019 coup d'état.
"I wanted to be in this beautiful country to apologize to Cuba, to the health professionals from this country for the abuses and multiple forms of aggression they suffered on the part of those who interrupted the democratic continuity," the president stressed.
Arce, who is in Havana to attend the 20th Summit of the Bolivarian Alliance for the Peoples of Our America-People's Trade Treaty (ALBA-TCP), recalled that difficult period in the recent history of Bolivia and criticized the attitude of those who attacked the Cuban collaborators.
He thanked those specialists for their work and their contribution in other sectors such as education, which allowed Bolivia to be acknowledged as the third illiteracy-free country in Latin American.
In the context of the coup d'état against the government of Evo Morales, Cuban health workers were detained by the de facto government for no apparent reason and subjected to physical and psychological mistreatment.
Behind this attitude was a campaign by the government of the United States to discredit the principle of solidarity in Cuba's foreign policy and medical cooperation as one of its most genuine, humane, and necessary expressions.