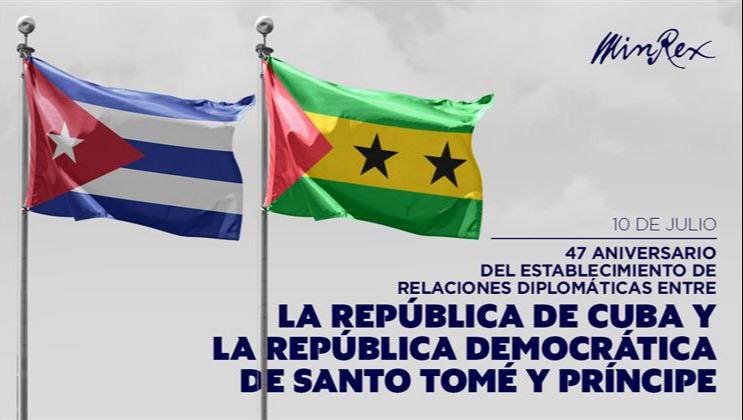 Illustrative image taken from Cubaminrex
Havana, July 10 (RHC)-- The Cuban Foreign Ministry is celebrating this Sunday the 47th anniversary of the establishment of diplomatic ties with the Democratic Republic of Sao Tome and Principe.
From its official Twitter account, the Foreign Ministry reiterated the willingness to strengthen "the historic ties of friendship and cooperation between the two nations."
Havana and Sao Tome foster ties characterized by solidarity.    The Caribbean nation established cooperation in sectors such as education. In 2020 it sent a brigade of the international contingent of specialized doctors 'Henry Reeve' to support the efforts of that African government in the fight against the COVID-19 pandemic.
With nearly 1,000 square kilometers and a population of more than 210,000 inhabitants, Sao Tome and Principe is made up of several islands located in the Gulf of Guinea.