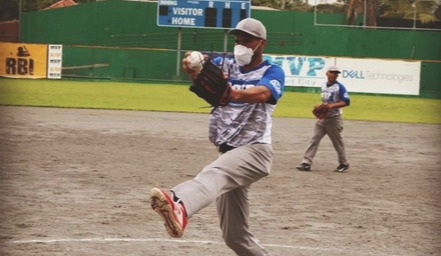 Cuban softball pitcher Alain Román.  (Photo: Prensa Latina)
Havana, December 7 (RHC)-- Cuban pitcher Alain Román gave an outstanding performance during the Men's Superior Softball Tournament in Panama City, won by his team, MVP Sports City.
The pitcher worked the four days of the event, in five games and 25 innings in which he barely tolerated two hits and a couple of runs.  His high performance reported not only a couple of victories, including the final one by a score of 3 to 0 against the team called Luis Meneses, but also the leaderships in WHIP (0.56), PCL (0.56) and punches (52).
Román's presence in this competition takes place in the context of the existing agreement between the national softball federations of both countries.  Previously, other Cuban athletes have taken part in this and other short-term contests, which are very common in this sport.
Román will play an exhibition game in the next few days on Panamanian soil and then return to the island.