Buenos Aires, December 10 (RHC)-- Cuban President Miguel Diaz-Canel and his delegation attended the inauguration of the elected president of Argentina, Alberto Fernandez, and Vice President Cristina Fernandez on Tuesday.
"At the beginning of a new stage of democracy and hope, Argentina welcomes its new president. Cuba is present on this historic day for the Great Homeland," the Cuban Presidency wrote on Twitter.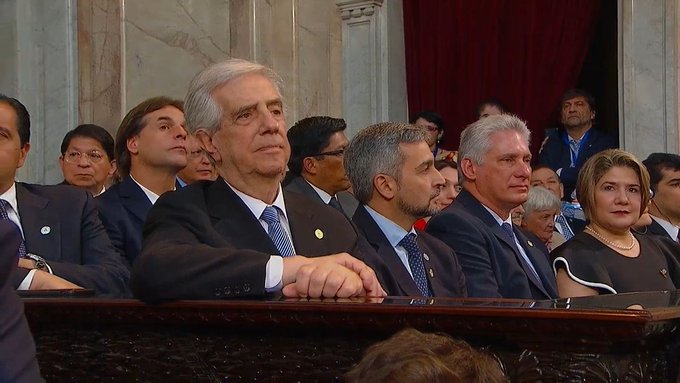 In the same social media network, the Ministry of Foreign Affairs pointed out that "Cuba has come to express its solidarity with the new government of this sister nation. Our America Dawns!"
Bruno Rodriguez tweeted that President Diaz-Canel and Cuba were accompanying Alberto Fernandez in this ceremony, "the brother Argentine people and government have all our support," he said.
The visit of the Cuban delegation to the presidential transfer has been well received by the numerous friends of solidarity and by businessmen, intellectuals and artists with whom the Cuban president met.