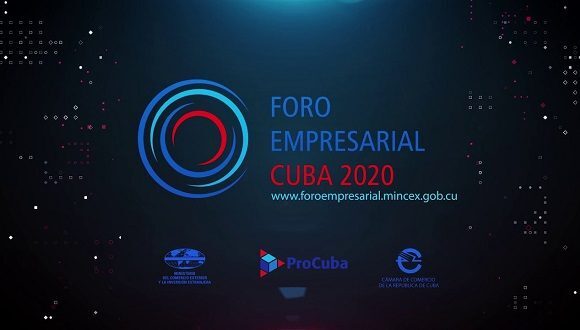 Cuba realizará en diciembre foro empresarial con firmas extranjeras.
Havana, November 10  (RHC) Cuba will hold a virtual business forum on December 8 and 9 to promote contacts with entrepreneurs from other countries, announced the Minister of Foreign Trade and Foreign Investment (MiNCEX), Rodrigo Malmierca.
According to a statement on Twitter, the official presentation of the call for the event will take place Tuesday, promoted by MINCEX, the Chamber of Commerce of the Republic, and the Center for the Promotion of Foreign Trade and Investment (Pro Cuba).
The Business Forum Cuba 2020 will allow exploring new markets and promoting business opportunities as part of the island's  new socio-economic strategy, which prioritizes foreign investment and exports.
Last week, to facilitate business procedures, Cuban trade authorities inaugurated in Havana the Single Window's central offices for Foreign Investment (Vuinex), a mechanism aiming to simplify procedures and shortening deadlines for the approval of permits, licenses, and authorizations.
Simultaneously, as an incentive to investments with foreign capital, the Ministry of Finance and Prices approved a tax bonus between 10 and 30 percent of the payment on profits to mixed companies that carry out exports.
Two new legal provisions will soon come into force regarding shares such as the mortgage, the pledge, and the trust, which offer more guarantees to businesses with foreign capital and avoid damages to investors.