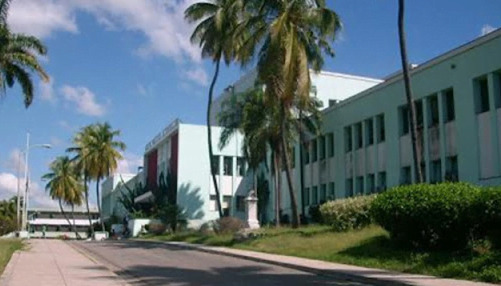 Saturnino Lora General Hospital, Santiago de Cuba.
Havana, December 3 (RHC)-- The Saturnino Lora General Hospital, in Santiago de Cuba's city, started Thursday the clinical trial of the vaccine candidate 'Abdala,' against Covid-19, one of the four developed by Cuban scientists to face the pandemic.
The director of that institution, Dr. Rafael Suarez informed that the trial will consist of two phases: this first will last until February, with 200 volunteers. The second will involve another 600, as from that month of 2021.
The doctor indicated that the people included in this test are adults of both sexes living in the eastern city, healthy or controlled chronic diseases.
Suarez considered Santiago de Cuba's selection for the test as a sample of recognition for its effectiveness in the epidemiological battle against the contagion of SARS-CoV-2 and the right results in other studies of that nature.
He particularly referred to the so-called Friends and Courage, on ischemic cardiopathy and cerebrovascular disease, respectively, coordinated by the Center of Genetic Engineering and Biotechnology.
With Dr. María del Carmen Ricardo as the principal researcher, the trial will also have other scholars and specialists from that center and others in the city.
Abdala' will be applied by intramuscular injection. In contrast, the other candidate, 'Mambisa,' will be used by nasal route. With its creators and health personnel's expectation, they will not have any significant adverse effects and strengthen the immune response against the new coronavirus.