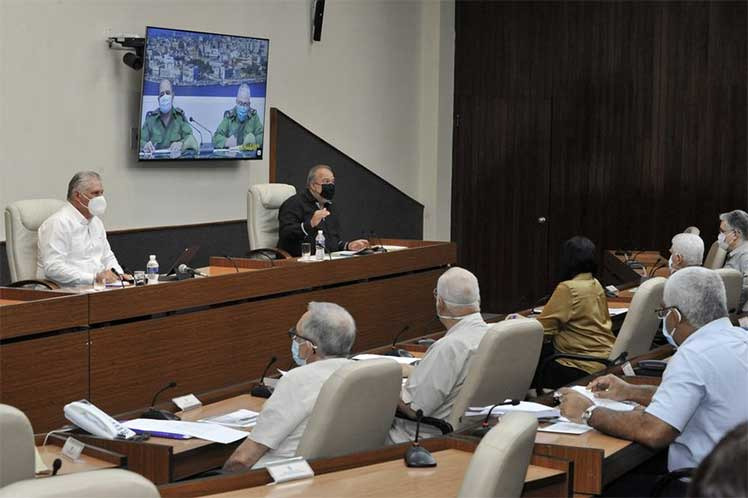 reunion
Havana, April 29 (RHC)-- Cuban President Miguel Díaz-Canel has called for a review of the work in intensive care units and evaluate the possible causes after the tense epidemiological scenario that causes high lethality due to Covid-19.
According to the Presidency's website, Diaz-Canel said that the explanation for the unfavorable figures recorded on Wednesday should not be sought only in the aggressiveness of the new strains.
The head of state warned that the number of critical and serious cases increased concerning the previous day in addition to the deaths.
"It is necessary to analyze how these people are reaching the most serious stages of the disease because we have protocols aimed at attending patients from the moment they are suspected of suffering from the disease and prevent them from becoming more complicated, he reflected.
For his part, Prime Minister Manuel Marrero commented that the data of the last 24 hours shook the country and urged to make a deep analysis of this situation.
The head of Government warned that the numbers reported on Thursday could not become a trend because 'we have the tools, we have the specialists, we have the therapies.'
In this regard, Dr. Regla Angulo Pardo, Deputy Minister of Public Health, informed that two working groups were created with experts and officials to visit the ICUs and surveillance wards in Havana and the Coordinating Table where patients are classified.
Of the record number of 18 fatalities reported on Thursday nationwide, 16 were from the capital.