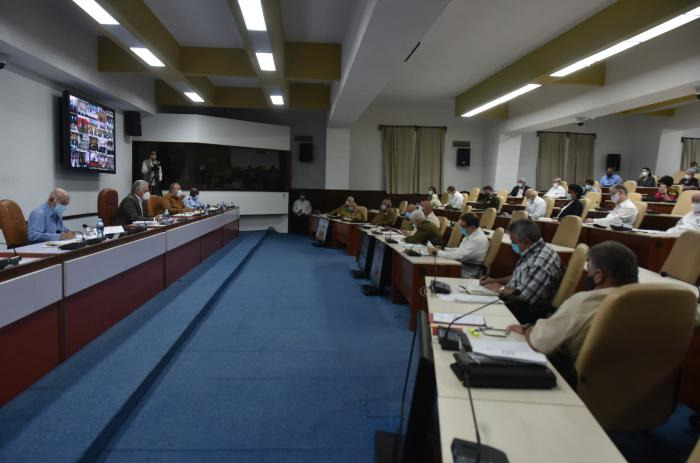 Havana, Sep 28 (RHC)-- Cuban President Miguel Díaz-Canel rejected on Monday the negligent attitudes in the confrontation with the Covid-19 in the country, at the same time that he called for discipline to stop the contagion.
At the daily meeting to evaluate the spread of the new SARS-CoV-2 coronavirus, health authorities reported that the nation ended the previous week with a 10 percent decrease in confirmed cases while acknowledging a stagnation in Havana.
The governor of the capital, Reynaldo Garcia, reported a new local transmission event at a food industry processing center in the municipality of Old Havana, which showed an increase in the number of positives as a result of violations of health measures.
In this regard, the Cuban president ratified his call to discipline to end the contagion in the capital, after almost a month of severe measures.
"It was time enough for everyone to understand that there cannot be any negligence, and that delays the moment when we can make other decisions with Havana,' the Head of State pointed out.
The greatest contributions to the nation's incidence are in Havana, Ciego de Avila (center), and Matanzas (west); the three accumulate 92.9 percent of the country's cases.
In Ciego de Avila, 406 cases have been diagnosed with the disease, 188 of which are still active. Six events of local transmission remain open, said the governor of the district, Tomás Alexis Martín.