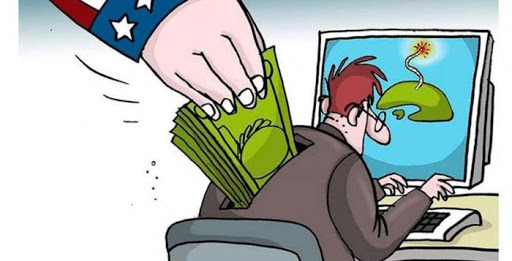 Havana, May 3 (RHC)-- The Cuban government denounced on Monday new evidence on the links of counterrevolutionaries in the Caribbean island with programs financed by U.S. agencies.
A segment of the prime-time broadcast of the National Television News (NTV),  exposed the ties between Anamely Ramos, one of the characters inciting civil disobedience in the Caribbean nation, with the Democratic Culture organization, a subcontractor of the National Endowment for Democracy (NED).
In turn, papers shown have the name of Luis Manuel Otero, another individual who receives financing from U.S. agencies to develop subversive activities in the country and who recently staged an alleged hunger strike.
The documents reflect how Ramos has been responsible for the actions of Democratic Culture, an organization that received funds from the NED for more than 47 thousand dollars in 2019 and another almost 50 thousand in 2020.
In addition, its coordinator, Argentinean Micaela Hierro, was denounced as a U.S. intelligence agent due to her active participation in forums and subversive events in Nicaragua, Venezuela, and Cuba.
She visited Cuba three times to bring money and technical means destined to the counterrevolution.
Ramos, who has been out of the country since January 9 and was linked to the false hunger strike that took place last November in the Havana neighborhood of San Isidro, maintains a permanent instigation to mobilize against the government.
She also participates in the spreading of lies on the Internet about the Cuban reality, as evidenced by a recent publication about an alleged rally in Havana's train terminal park, which was denied by images broadcast by the radio program Chapeando.