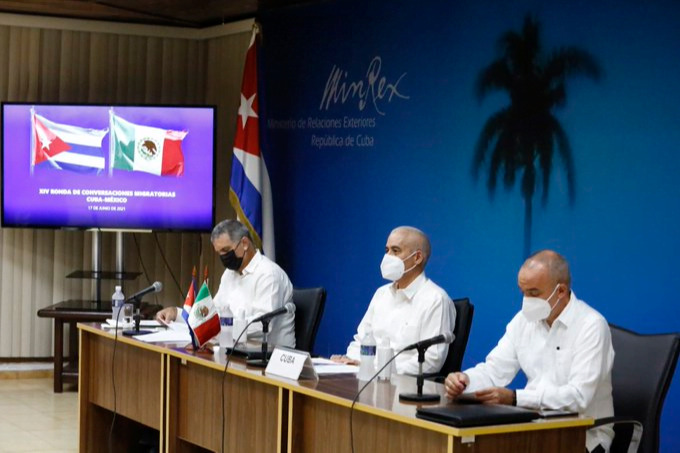 Cuban participants at the virtual bilateral talks. Cubaminrex Photo.
Havana, Jun 17 (RHC)-- Delegations from Cuba and Mexico analyzed Thursday common challenges related to the irregular flow of migrants through the region in the context of the Covid-19 pandemic, the Cuban Foreign Ministry informed.
As part of the 14th Meeting of the Working Group on Migratory and Consular Affairs, held virtually, the parties reviewed cooperation actions to combat human trafficking and illegal trafficking of travelers.
According to the Ministry of Foreign Affairs of the island (MINREX) on its website, they also examined the migratory behavior between both countries and implementing the memorandum of understanding on this matter signed by the two governments.
Likewise, the representatives ratified the importance of these meetings to strengthen bilateral relations and collaboration in this field.
The meeting was chaired by the Deputy Minister of Foreign Affairs Gerardo Peñalver and the Mexican Undersecretary of Foreign Affairs for Latin America and the Caribbean, Maximiliano Reyes Zúñiga.