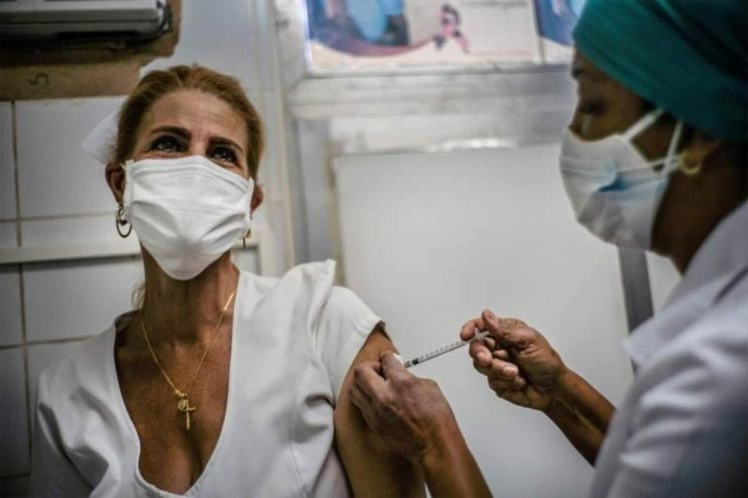 PL Photo
Havana, July 5 (RHC)-- The immunization process against Covid-19 in Cuba continues Monday amid the weather contingency that the Caribbean country is experiencing.
The decision of the Ministry of Public Health - which will be made following the weather conditions in each territory - responds to the complex epidemiological situation in the Caribbean nation, which has registered more than 3,000 cases for three consecutive days.
This Sunday, 3,519 cases were reported, the highest figure since the pandemic began in March 2020.
Meanwhile, the death of more than ten patients has become a constant in a single day due to Covid-19, now dispersed in the country, except for the special municipality of the Isle of Youth.
Cuba's national director of Epidemiology, Francisco Durán, explained that the action plan includes the use of emergency generators, which will contribute to the refrigeration of injectables.
As part of the strategy for developing anti-Covid-19 vaccine candidates, several forms of research are being carried out: clinical trials, intervention studies, and health intervention, aimed at demonstrating the efficacy of Soberana 02, Soberana Plus, and Abdala, three immunization projects developed by the island's biotech scientists.