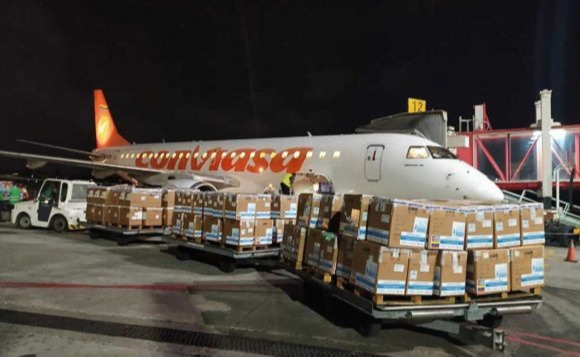 Havana, November  22 (RHC)-- The Center for Genetic Engineering and Biotechnology (CIGB) announced on Twitter that it sent a new batch of 1.5 million doses of Abdala vaccines to Venezuela to combat COVID-19.
Abdala flies once again to help the people of Venezuela amid the current COVID-19 pandemic. A new batch of 1.5 million doses adds up to reach more than 6 970 000 doses sent from Cuba to our brothers, says the institution's tweet, which is accompanied by 
Cuba has developed its strategies, vaccines, and medicines to face COVID-19 through the management of science and innovation for the benefit of our people, the institution wrote in another message on the social network.
We will continue to move forward because of the love, the spirit of sacrifice, and the commitment that unites us, the CIGB pointed out.
The Abdala vaccine showed high levels of seroconversion after vaccination in the age group studied, between 3 and 18 years, during the Ismaelillo pediatric clinical study.