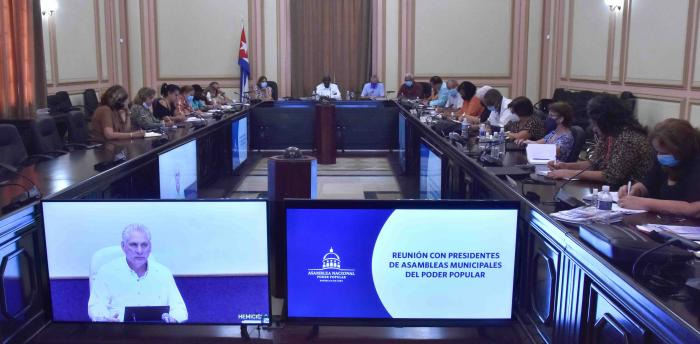 Havana, July 13 (RHC)-- Cuban President Miguel Díaz-Canel held a virtual meeting on Wednesday with the presidents of the municipal assemblies of People's Power and mayors, in which he explained the country's most pressing issues.
The President explained the priorities of the economic plan for 2023, which should be aimed at generating income for local budgets, boosting food production and housing construction, managing innovation and science, and strengthening state-owned enterprises.
A Cuban television report noted that Díaz-Canel warned about the discreet increase in positive cases of Covid-19 in recent weeks and called for not backing down in the control of the disease, with discipline in epidemiological surveillance measures and social responsibility.
The President pointed out that the dengue virus is also experiencing a rebound of cases, and to face it, as it was done with COVID-19, science will be used to look for new measures for its control.
The TV report added that Diaz-Canel explained the actions for the recovery of electricity generation in the country and urged local authorities to creatively address the summer recreational plan and ensure the process of information on the new Code of Families.
The President of the National Assembly of People's Power, Esteban Lazo, led the meeting. He updated on the work of the legislative body given its ordinary session scheduled for next week.