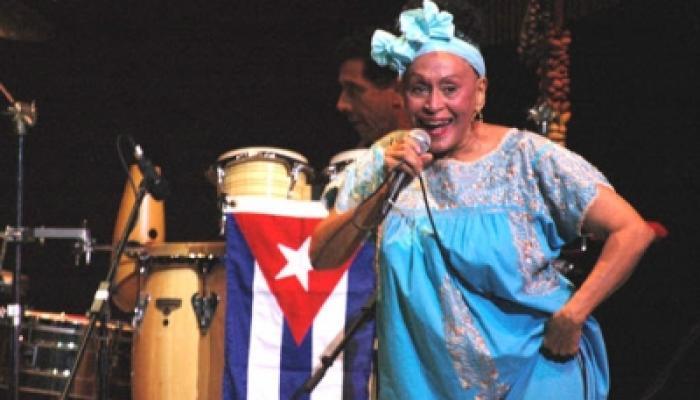 Havana, Feb. 16 (RHC)-- Cuban music legend Omara Portuondo has announced that she will embark on a farewell tour entitled 'Vida' or 'Life'. The artist said that although it will be her last tour internationally, she will continue performing and recording in Cuba.
'For me, singing is living, it's my way of life. If you ask me about my favorite thing in the whole world, I will unhesitantly respond the stage, singing and my audience's applause. I will sing as long as I can and people want to listen to me,' the award-winning artist said.
Omara Portuondo was on an international tour, celebrating her 90th birthday, when the pandemic struck in 2020.
She says the title of her upcoming and last international tour 'Vida' celebrates life, family and friends --all the really beautiful and most valuable things that human beings have, as fully demonstrated over the past two years of the Covid-19 pandemic.
The diva of the Buena Vista Social Club further said that upon her return home to Cuba from this last international tour, she will spend more time inside the record studios.
She was part of the Buena Vista Social Club project, touring extensively and recording several albums with the ensemble. She won a Latin Grammy Award for Best Contemporary Tropical Album in 2009 and a Latin Grammy Lifetime Achievement Award in 2019, and she received three Grammy Award nominations.
A National Music Prize laureate, Omara Portuondo was also awarded the Gold Medal of Merit in the Fine Arts, granted by the Spanish Ministry of Culture and Sports, at a ceremony in June of 2021 in Madrid, presided over by the Spanish King and Queen.