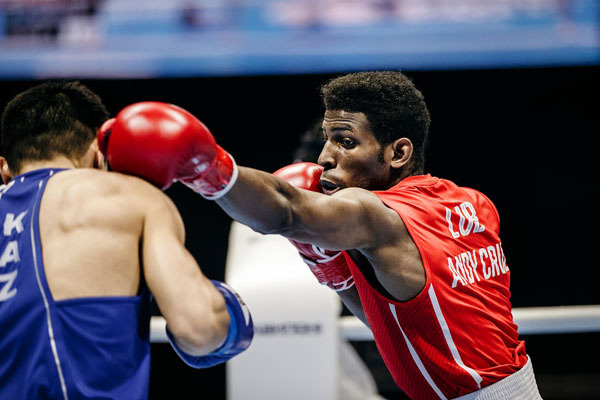 Cuban boxing adds victories in World Championship
Havana, October 27 (RHC)-- Another pair of victories, signed by Andy Cruz and Yoenlis Feliciano Hernandez, brought to four the number of wins for Cuba in the first two dates of the World Boxing Championship held in Belgrade, capital of Serbia.
Andy, light welterweight double titleholder in this kind of fights, was too much for the Panamanian Jonathan Miniel, whom he minimized on the ring of the Stark Arena until celebrating a 5-0 decision (30-24, 30-27, 30-26, 30-27, 30-26), which became a clear expression of his dominance.
In such a way, the Olympic king of Tokyo 2020 assured to fight again on Friday, as opponent of the Brazilian Nicollas de Jesus, another one that should be left on the way as part of his purpose of reediting the joy enjoyed in Ekaterinburg 2019.
The middle-ranked Hernandez, a debutant in a world championship, also deserved a 5-0 verdict (30-27, 30-27, 30-27, 30-27, 30-26, 29-28), at the expense of Brazilian Wanderlei Pereira, to advance to Friday's session, when he will cross blows with Turkish Birol Augun.
The Island's squad also has the victories of featherweight Osvel Caballero and welterweight Kevin Brown, and today will have in action light middleweight Roniel Iglesias, lightweight Lázaro Álvarez and semi-featherweight Herich Ruiz.
His opponents will be Jordan's Zeyad Eashash, Japan's Hayato Tsutsumi and local Slobodan Jovanovic, in that order.