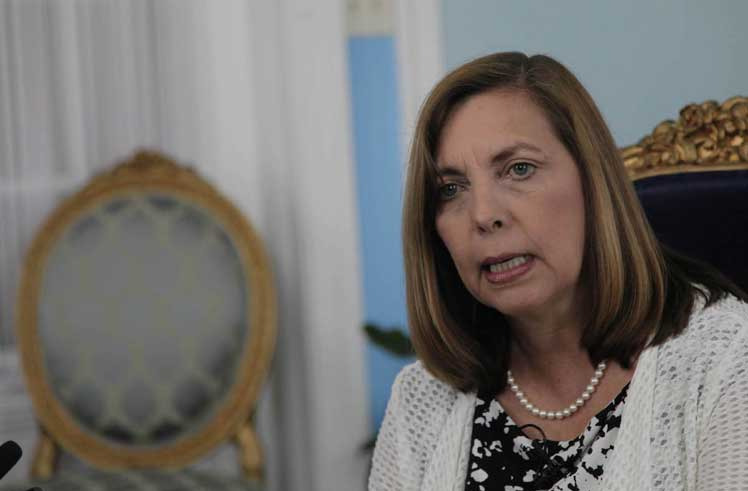 Cuban Deputy Foreign Minister Josefina Vidal
Havana, December 7 (RHC)--Cuban Deputy Foreign Minister Josefina Vidal described as another great farce of the United States, the call of that country to a supposed summit to discuss democracy issues.
On Twitter, the government representative denounced that the said power proclaims itself the forum's leader despite having a scandalous anti-democratic record.
She added that in the northern nation, money corrupts the entire political system, the agendas of minority groups are put before the national interest, the vote of part of the electorate is suppressed,  and the right to bear arms is more important than the right to life.
She also recalled how the United States invades and destroys countries and peoples in the name of freedom and promotes coups d'état and the overthrow of legitimate governments, without forgetting the failed attempts to suffocate and surrender the Cuban people.