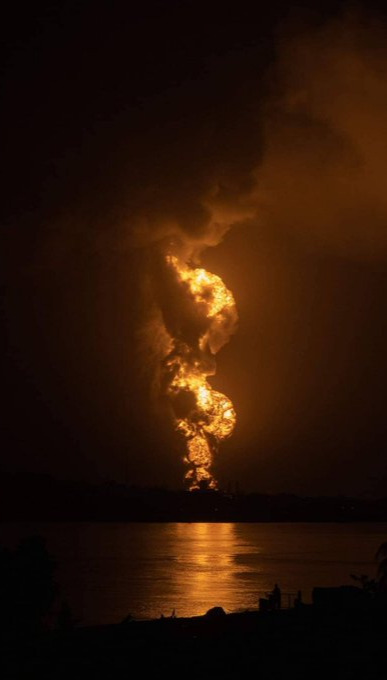 Havana, August 5 (RHC)By dawn, four explosions had occurred, leaving dozens of people injured.
President Miguel Diaz-Canel, Prime Minister Manuel Marrero Cruz, and Matanzas province Party leader Susely Morfa were on site overseeing the relief efforts.
The lightning struck one of the tanks that store crude oil of national production in the supertanker base of that city, which generated the explosion and the fire.
Victims have been transferred to the Faustino Perez Hospital. Reportedly  49 were injured, seven people in critical and two in critical condition.
According to information, at the closing of this note, firefighters were working hard to cool the affected tanks Fire Fighters from Havana had joined.