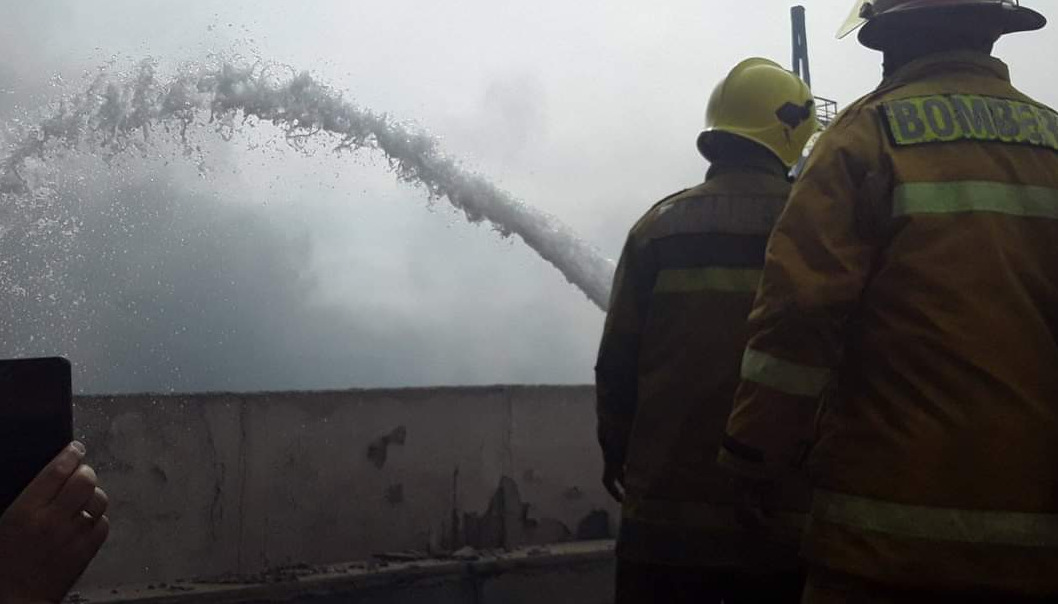 Matanzas, Cuba, August 10 (RHC)-- The fire at the oil depot in Matanzas Industrial Zone is under control, Lieutenant Colonel Alexander Ávalos informed Wednesday.
In a press conference, the specialist pointed out that the night was calmer, and the fire was currently being fought in three sectors, linked to the 50 thousand cubic meters tank battery.
He stated that a cooling process continues, and some remaining outbreaks are being extinguished; the latter do not present any danger of spreading.
He also pointed out that the collaboration with Mexico and Venezuela has been a unique experience for all parties. We have shared many criteria and many points of view.
He pointed out that several actions are related to the movement of earth and bases in the streets that have been obstructed and damaged by the movement of vehicles.
In addition, water supplies are being provided to the fire site by boat.
He commented that on Wednesday, there was still a fire to be extinguished,  he clarified.
He highlighted the contribution, accompaniment, and solidarity of the people, the Mipymes, the self-employed, the Central State Administration Agencies, and entities of the cultural sector. 
At the same time, he reaffirmed that the firefighters are grateful to the people of Cuba and to all the people who have helped.