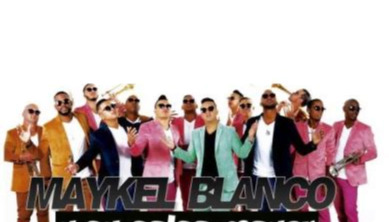 Maykel Blanco y su Salsa Mayor
Havana, April 12 (RHC)-- Cuba's orchestra Maykel Blanco y su Salsa Mayor, have just premiered their single 'Ella dice', targeting lovers of popular Cuban music on the island and abroad.
The tune, written by Maykel himself, is included in the band's latest mini-LP entitled 'Enfocados', which will be released shortly under the label Unicornio of Producciones Abdala.
'Ella dice' is now available on the official YouTube channel of Maykel Blanco y su Salsa Mayor.
In statements to Cuban National Agency, the renowned singer, percussionist, composer, arranger and band leader said he wrote the tune some years ago and the band performed it in its concerts but was never included in an album.
Now, we decided it was time to include it in this new production, sung by Alejandro González Casanova one of the singers of the band.
Last December, Maykel Blanco y su Salsa Mayor released a music video for the tune 'Pa los Mayores y los Van Van', a tribute to the iconic band founded and directed by bassist, arranger and composer Juan Formell. The tune and the accompanying music video were well-received by Cuban music lovers and critics alike.