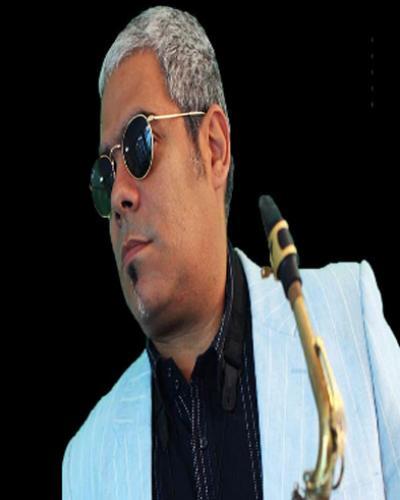 Havana, July 1 (RHC)-- Unicornio label of Producciones Abdala has released the latest album by Cuban saxophonist César López and his band Habana Ensemble.
Entitled 'César López y Habana Ensemble Jazz Band', includes nine tracks, all of them written by López himself, in which he mixes traditional Cuban genres like son, danzón, cha, cha, chá, mambo and bolero with jazz.
López said this latest production constitutes his tribute to acclaimed pianist Chucho Valdés and the legendary Irakere band.
The famed saxophonist also served as musical producer with arrangements by Joaquín Betancourt and Jorge Aragón Jr.
Guest artists include percussionist Yaroldy Abreu, also saxophonist Germán Velazco, drummer Ruy Adrian López-Nussa and flutist Orlando Valle 'Maraca', among other renown Cuban instrumentalists.
An award-winning exponent of Latin Jazz, César López has travelled extensively around the world, delighting his audiences and sharing onstage with other legendary jazz artists, notably Herbie Hancock, Wayne Shorter, Gladys Knight, Chick Corea, Winston Marsalis, Michel Camilo, Paquito D' Rivera and others.
After playing the sax for Chucho's Irakere band for nine years, López formed his own band "Habana Ensemble" in 1997. The band's 2006 album "Andante" (BisMusic), was awarded Cuba's Cubadisco Award for the Best Jazz Album.
Again in 2008, César López won the coveted Cubadisco Award for Best Instrumental Album and Best Live Recording Again with the album "Clásicos de Cuba" (Bis Music) that included classic Cuban songs arranged for Habana Ensemble and The Havana Chamber Orchestra.
Other awards include the Cubadisco Awards for Best Live Recording in 2014 for the album "LIVE", and again in 2015 and 2016 for the albums "Entre Cuerdas" and "Sonajero", respectively.
In 2018, César López joined Orquesta Akokan, formed by American and Cuban musicians playing deeply soulful mambo of the 1940's and 1950' with the rich compositional styles of Havana, New York, and beyond. Their debut album "Orquesta Akokan" (under Deptone Records) won the Songline Music Award 2019 and a nomination to the Best Tropical Latin Album of the 61st Annual Grammy Awards 2019 and the Tropical Album of the Year of the Billbord Latin Music Award also in 2019.
César López is also a member of the "Cuban Sax Quintet" which groups five of the top Cuban sax players. Their debut album "Saxofones Live Sessions" won Cubadisco's First Prize, as well as a nomination to the Latin Grammys 2019 for Best Instrumental Album.