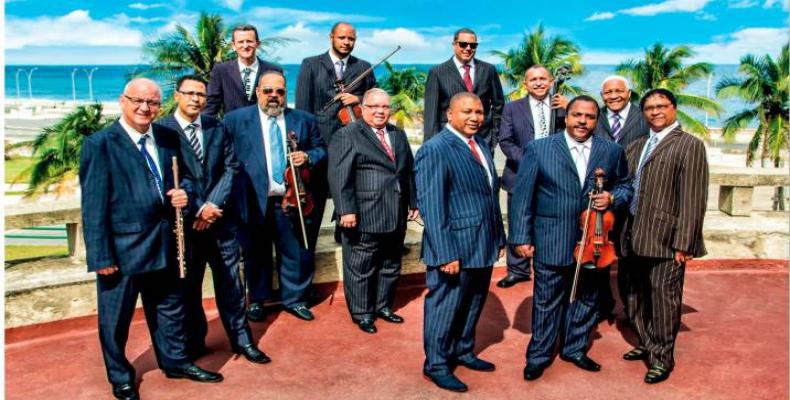 Havana, Oct. 3 (RHC)-- Cuba's Orquesta Aragón has just released the music video for the track 'Angela Maria', which is included in the latest album by the charanga esemble entitled 'Cha cha chá: Homenaje a lo tradicional.'
The music video, by video maker Eduardo Rodríguez, is now available on YouTube.
Rodríguez explained that the audiovisual was shot at the pool of the Riviera Hotel. He added that besides its traditional elegance, the tourism facility has a history linked to the development of the music genre.
'Cha cha chá: Homenaje a lo tradicional' is nominated to the 22nd Latin Grammy Awards in the category of Best Traditional Tropical Album.
Co-produced by Cuba's EGREM label and El Cerrito Records, the album includes eight tracks, written by musicians Alain Pérez, his father Gradelio Pérez and Isaac Delgado.
In a video message from Madrid, where he is currently working, Alain Pérez said it was an honor for him to collaborate in this album, which he said pays homage also to Orquesta Aragón and their tireless work over more than eight decades, contributing to cha cha chá and to Cuban music and culture, in general.
'Cha cha chá: Homenaje a lo tradicional' is available on digital platforms, including Spotify, Apple, Deezer, Amazon and Cuba's Sandunga, among others.