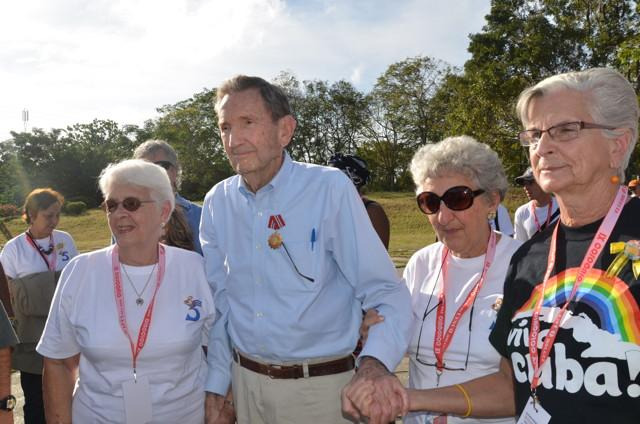 Ramsey Clark, former U.S. attorney general and anti-imperialist activist, dies at 93
New York, April 12 (RHC)-- Former top U.S. Justice Department official and anti-imperialist activist Ramsey Clark has died at the age of 93. 
Ramsey Clark served as attorney general under President Lyndon Johnson from 1967 to 1969.  During his time at the Justice Department, he played key roles in drafting the Voting Rights Act of 1965 and Civil Rights Act of 1968. 
After retiring from public service, Clark became a fierce opponent of corporate capitalism and U.S.-led wars overseas.  He founded the International Action Center in 1992, leading campaigns against sanctions on Iraq, the U.S.-led bombing of Yugoslavia in 1999 and the U.S.-led invasion of Iraq in 2003. 
Ramsey Clark defended world leaders like Slobodan Milosevic, Saddam Hussein and Charles Taylor, and also prominent U.S. activists, including Lori Berenson and Father Philip Berrigan.   He was an outspoken advocate for the release of the Cuban Five -- unjustly imprisoned in the United States for fighting against terrorism.