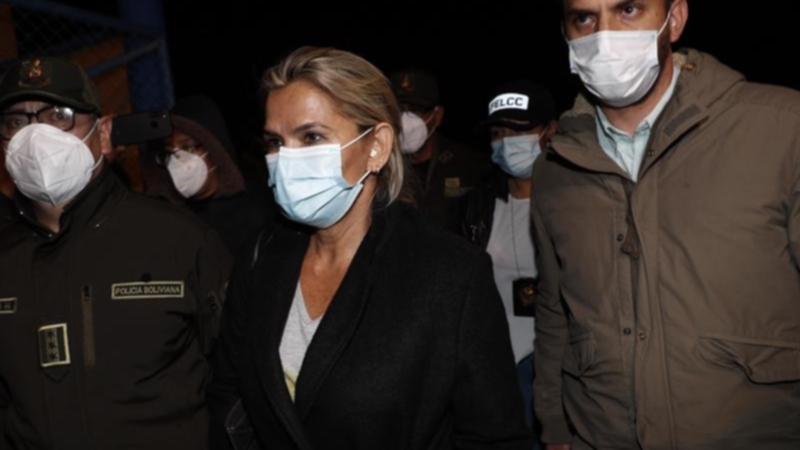 Coup president Jeanine Añez is under arrest  | Photo: Detrás de la Verdad
La Paz, December 1 (RHC)--The Bolivian Prosecutors Commission issued this Tuesday an indictment against former de facto president Jeanine Áñez for crimes committed as a senator until her self-proclamation as president of that Latin American country regarding the "Golpe 2" case.
"There are sufficient elements that show that Jeanine Áñez would have adapted her conduct to the criminal types foreseen in Article 153 referring to resolutions contrary to the Constitution and the laws and Article 154 related to the breach of duties," explained the Secretary General of the Attorney General's Office, Edwin Quispe.
Quispe underlined that more than 70 evidences have been presented for the new accusation against Áñez and referred to the "Golpe 1" and "Golpe 2" cases, highlighting that they have to do with the actions attributed to the implicated prior to her self-declaration as president of the Plurinational State.
The prosecutor also detailed that due to the previous years to the investiture, the accused cannot use the presidential sash to be pardoned for such crimes and will have to face the legal consequences of her crimes.
Among those implicated in the accusations are former police commander Yuri Calderón, former commander of the Armed Forces Williams Kaliman and multiple officers of the military high command.
Áñez is currently under preventive detention in the Miraflores prison awaiting trial in the "Golpe 2" case on charges of sedition, terrorism and conspiracy.