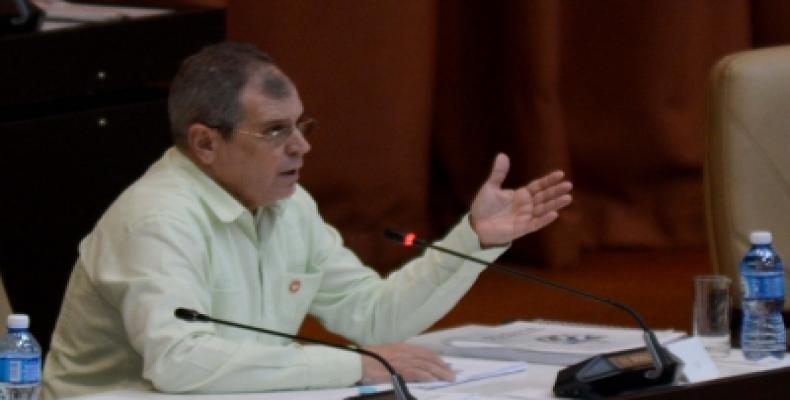 Havana, October 24 (RHC)-- Homero Acosta Alvarez, secretary of the National Assembly of People's Power (ANPP), informed that the legislative body will hold for the first time in its history an ordinary session virtually.
Speaking on the nationally televised Mesa Redonda program, Acosta said the session, scheduled for October 28, is being preceded by working meetings that began on October 20, when lawmakers were briefed on the four bills that will be submitted for approval.
Acosta said that due to the COVID-19 epidemic, the Parliament adopted a set of health and hygiene measures in all provinces, including a PCR test for deputies, journalists, and support staff.
He noted that only the deputies from the capital and others elected by other provinces who reside in Havana and the full Council of State will be at the Havana Convention Center.
There will be a total of 234 deputies in this venue, and the rest in each provincial capital, he stressed.
According to the parliamentary secretary, there are currently 590 deputies, out of 605 that were initially, and the casualties are for different reasons, including death.
Acosta Alvarez added that the ordinary session on Wednesday will include a report of the liquidation of the 2019 budget, the analysis of the progress of the Economic and Social Strategy,  and the four proposed bills.