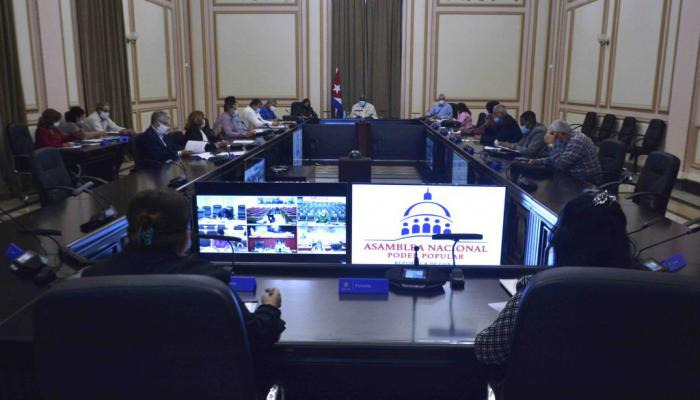 Consejo de Estado
Havana, December 9 (RHC)-- The Council of State of the Republic of Cuba met Tuesday afternoon, in a meeting chaired by Esteban Lazo Hernández, with the participation of Prime Minister Manuel Marrero Cruz.
 According to one of its constitutional attributions, the Council analyzed the bills of organization and functioning of the Provincial Government and the Council of the Municipal Administration, which will be submitted to the consideration of the National Assembly of the People's Power in its Sixth Ordinary Period of Sessions.
According to the Parliament's website,  it also approved the Decree-Law "From the Special Regime of Social Security to the categorized active athletes and sports glories."
To adjust the regulations for the Commercial Registry activity to current conditions, the Council of State, in the same way, agreed to modify Decree Law 226, which establishes the rules for the organization and operation of this activity.
The members of the Council of State also received information about the Plan for Food Sovereignty and Nutritional Education in Cuba.