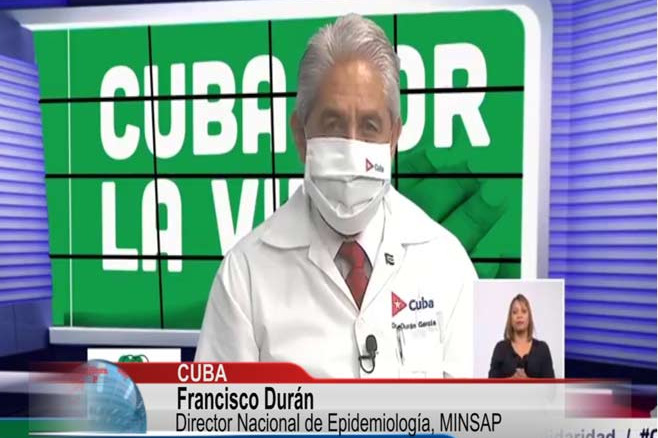 Dr. Francisco Duran, Cuba's Chief Epidemiologist. PL Photo
Havana, January 29 (RHC)—The National Director of Epidemiology, Dr. Francisco Duran Garcia, reported the diagnosis of 659 new cases of Covid-19 and two fatalities due to the disease over the last 24 hours.
During his daily briefing on National Television to update the disease's status, the specialist informed that  Cuba already accumulated 24 764 cases and 210 fatalities since the beginning of the epidemic in March last year.
Five hundred eighty-two of the new cases were confirmed case contacts, and 36 were imported cases.
Havana remained reporting the highest number of cases, 312, followed by Santiago de Cuba with 71, and Ciego de Avila with 55.