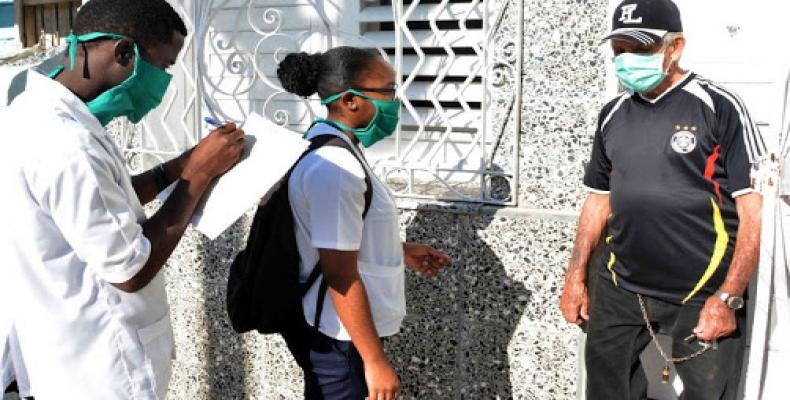 Havana, January 28 (RHC) The national director of Epidemiology of the Cuban Ministry of Public Health, Dr. Francisco Durán, reported on Thursday four deaths and 666 new positive cases of Covid-19 during the last 24 hours.
Thus Cuba has a cumulative total of  24,105 diagnoses and 208 deaths since the beginning of the disease in the nation.
During his usual press conference, the specialist informed that at the end of Wednesday, there were 10,406 patients admitted, of which 3,737 were suspected, 1,870 were under epidemiological surveillance, and 4,799 were confirmed.
Havana reported the most cases with 263, followed by Santiago with 125 and Guantanamo province with 78.
As of January 27, 190 countries have reported cases of COVID-19, with 101 million 307,257 infections and 2 million 179,268 deaths, for a case fatality rate of 2.15.
In the Americas, 45 million 329 thousand 939 confirmed cases and 1 million 039 thousand 330 deaths had been reported, for a case fatality rate of 2.29.