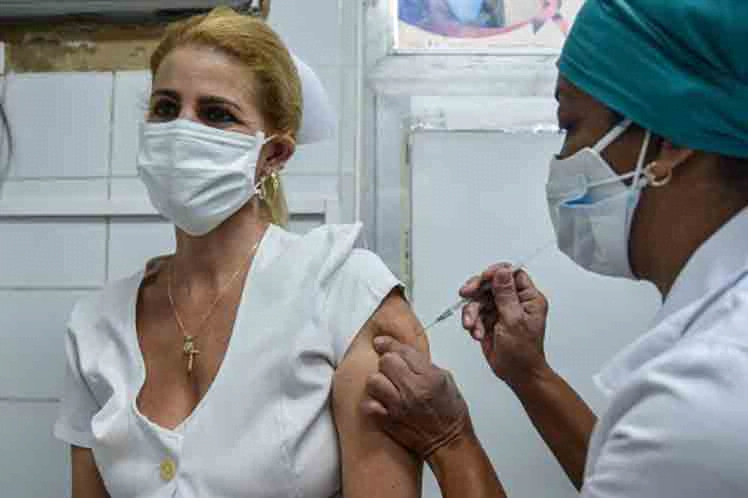 Havana, May 10 (RHC) Health intervention in Cuba's at-risk groups and territories will begin on Wednesday, May 12, in seven municipalities of Havana, with the anti-Covid-19 Abdala vaccine candidate, according to local media.
According to Tribuna de La Habana, thew announcement was made at a meeting of the Provincial Defense Council in the capital city,  with the presence of the Minister of Public Health, José Angel Portal, and Dr. Martha Ayala, director of the Center for Genetic Engineering and Biotechnology (CIGB), a leading institution in the development of Abdala.
Between May and June, health workers and students from all over the country will receive the vaccine candidate, with a total of 474,676, which were not considered in the study and intervention processes already carried out or in progress.
Likewise, in the first stage, 778,398 people from seven municipalities of Havana will be vaccinated between May and July.
The authorities explained that these municipalities are Regla, San Miguel del Padrón, Guanabacoa, and Habana del Este, with 396,382 inhabitants who will receive the doses during the first two weeks of May through June.