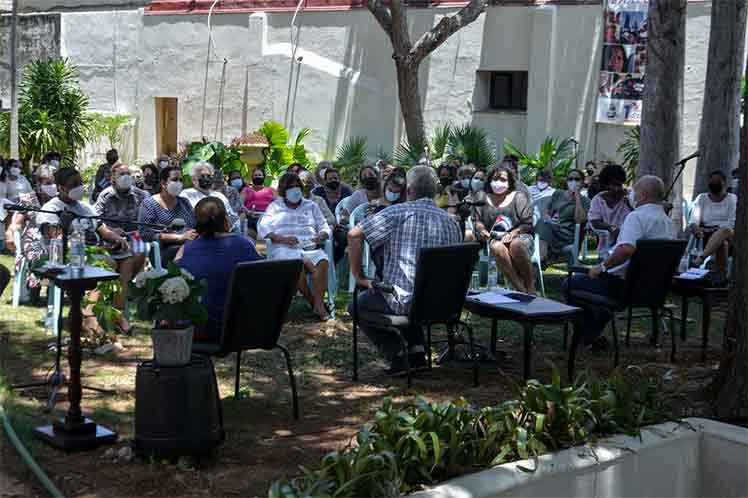 Estudios Revolucion Photo
Havana, August 12 (RHC)-- President Miguel Díaz-Canel called on Cuban women on Thursday to promote public policies and rescue social programs implemented by the Revolution to solve the needs of the country's neighborhoods and communities.
In a dialogue with women from various sectors, the President stressed the need to achieve the full involvement of young people in studies and work and take advantage of organized women's experience in social and community actions.
He said that we have to update ourselves and return to these programs and initiatives in a renewed way.
According to national television, the meeting discussed the challenges of gender equality on the Caribbean island, social work, and obstacles to women's professional development, among other issues.
The participants expressed their views on the reality on the island.
Clotilde Proveyer, a Ph.D. in science, said Cuban women are the strength of the Revolution, as they are responsible for the survival of society and the education of their children.
Liset Vila, documentary filmmaker and director of the Palomas project, called for making visible other daily realities. She explained that many of her documentaries do not have the necessary promotion in the media.
Teresa de Jesús, philologist and national coordinator of the Lesbian and Bisexual Women's Network, spoke of the essence of forming good human beings and children growing up without prejudice.
Earlier on Thursday, the Cuban President also visited the Havana neighborhood of San Isidro, where he talked with residents and community leaders, including representatives of religious institutions and neighborhood projects and people who promote local cultural and sports projects.