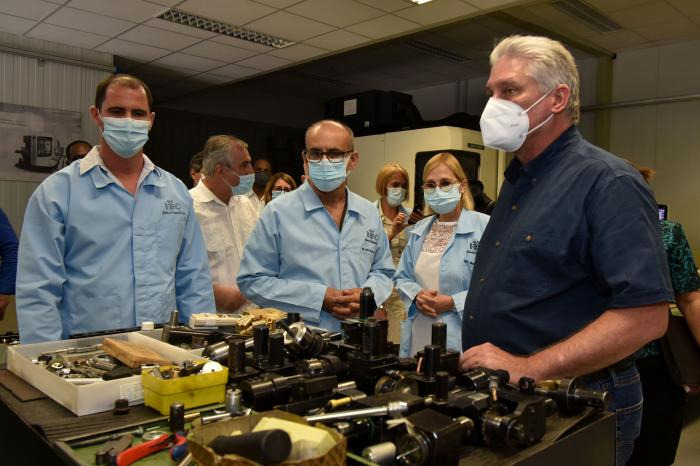 Havana, June 14 (RHC)-The National Health System needs creative solutions to strengthen the quality of its services, it was affirmed Monday in a new meeting of the President of the Republic, Miguel Díaz-Canel Bermúdez, with experts and scientists who have worked directly in the fight against COVID-19 in Cuba.
The Head of State affirmed that as it was done with the COVID, with the search for creative solutions, it is urgent to continue looking for answers to the problems.
COVID-19, he stressed, is not just an epidemic. Its impact has been on the epidemic and all economic and social relations worldwide. It is a complex problem that we face.
Aware that the pandemic has hurt health systems worldwide and that it has set back decades in the fulfillment of the Sustainable Development Goals, the National Health System continues to look for innovative niches to provide a coherent response to the new scenario that the disease has left behind. 
During the meeting, Ileana Morales Suárez, Director of Science and Technological Innovation of the Ministry of Public Health, said that the experiences derived from the pandemic have also demonstrated the priority that should be given to innovation and how, in daily practice, it is possible to find better solutions to health problems.