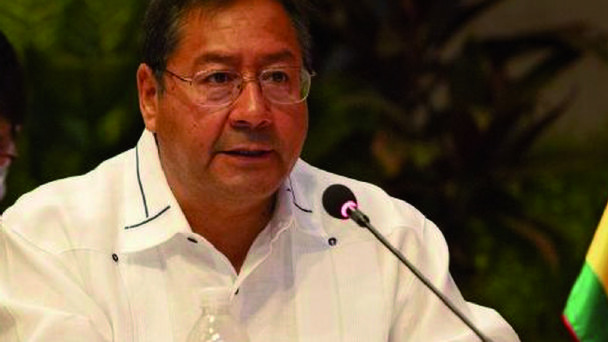 Bolivian President Luis Arce.
Havana, December 15 (RHC) Bolivian President Luis Arce begins an official visit to Cuba on Tuesday, after participating the day before in the 20th Summit of the Bolivarian Alliance for the Peoples of Our America-People's Trade Agreement (ALBA-TCP).
First thing in the morning, the President will visit the Center for Genetic Engineering and Biotechnology (CIGB), where innovative medicines are produced, including the Abdala vaccine against Covid-19.
The Bolivian President will pay homage to Cuba's National Hero, José Martí, in front of the marble sculpture that perpetuates his memory in front of the Revolution Square in Havana.
President Miguel Díaz-Canel will then receive him at the Council of State building for official talks between delegations from both countries.
Luis Arce will then meet with the President of the National Assembly of People's Power, Esteban Lazo, at the National Capitol.