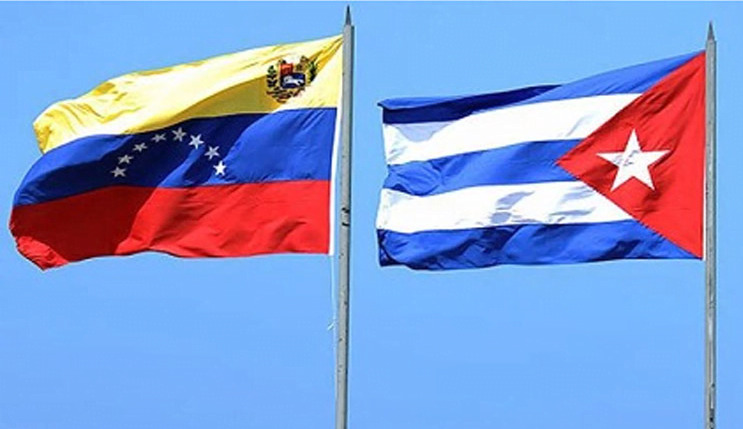 banderas
Caracas, February 17 (RHC)-- Venezuelan and Cuban authorities discussed the preparations for the Mechanism of Political Consultations for 2022 within the framework of the comprehensive alliance between both countries, a diplomatic source reported on Thursday.
Deputy Foreign Minister for Latin America, Rander Peña, received Cuban Ambassador in Caracas Dagoberto Rodriguez, at the Ministry of Foreign Affairs headquarters.
According to a press release from the Venezuelan Foreign Ministry, they reviewed the bilateral plan for this year and several contemporary global issues.
In early February, Venezuelan President Nicolas Maduro met at the Miraflores Palace with a Cuban delegation led by Deputy Prime Minister Jorge Luis Tapia.
Also present at the meeting, Cuban Minister of Agriculture Ydael Perez, who is in Venezuela on a  working visit to review the strategic alliance development between the two countries.
On October 30, 2000, revolutionary leaders Fidel Castro and Hugo Chavez signed the Venezuela-Cuba Comprehensive Cooperation Agreement, an expression of the will of both nations to develop reciprocal relations for the welfare of their peoples.
Under these agreements, the Venezuelan and Cuban governments complement their capacities in food, education, health care, science, and technology in the face of the impact of the attacks and unilateral coercive measures by the United States