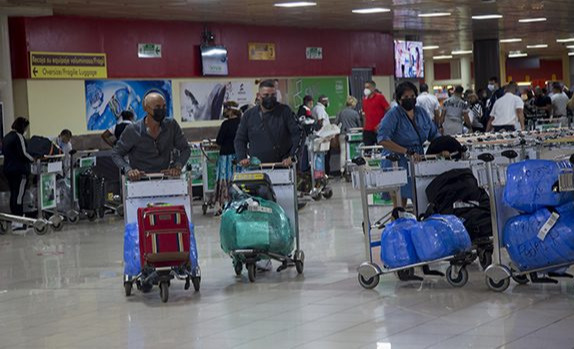 Havana, May 14 (RHC)-- Cuba has once again extended the non-commercial import of foodstuffs, toiletries, and medicines by passengers as accompanied luggage and free of customs duties, according to local press reports.
According to a press release issued by the General Customs of the Republic, the measure will be temporary until December 31 of this year, with no limits on value and quantities.
Customs emphasized that to enjoy such benefit, it is required that such products be differentiated, in the accompanied baggage, from articles of other nature.
"The tariff benefits granted by the Ministry of Finance and Prices, related to the import of these products by national entities, and for the inputs and raw materials that the authorized entities import to non-state management forms are also extended until December 31," added the release.
Authorities explained that there are still limitations in the supply of food and other essential products due to the tightening of the U.S.  blockade, the impact of Covid-19, and the world economic crisis.
In statements to the Cuban News Agency, Vladimir Regueiro Ale, first deputy minister of the Ministry of Finance and Prices, stated that the difficulties still faced by the country made it advisable to extend beyond the current first semester the decision adopted for the first time in July 2021.