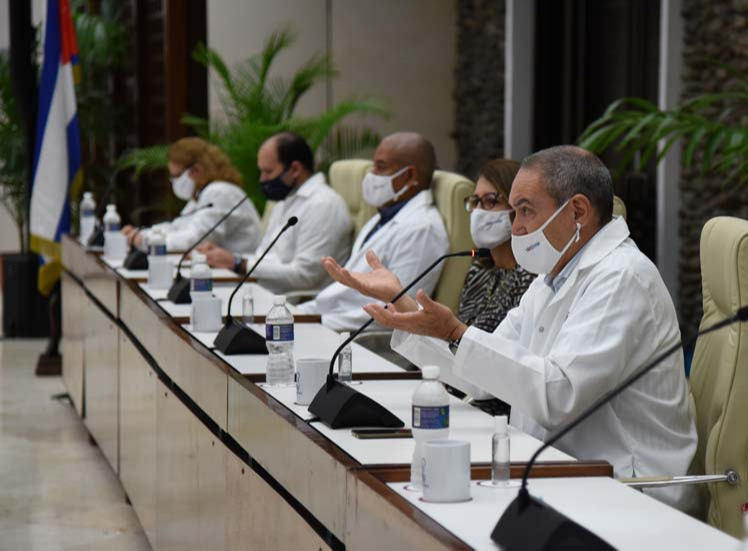 PL Photo Miguel Guzmán
Havana, March 4 (RHC)-- Developing in a short time four vaccine candidates against Covid-19 is a feat of Cuban biotechnology, but reaching a fifth candidate constitutes a plus to this milestone.
Soberana 01 A, already recognized as Soberana Plus, is par excellence the product selected to 'boost' a pre-existing immune response, that is, to reinforce antibody titers in patients exposed to the virus or vaccinated with other candidates.
In declarations to Prensa Latina, the research director of the Finlay Vaccine Institute (IFV), leader of the project, Dagmar García, pointed out that this product was initially part of the five formulations corresponding to Soberana 01, the first one presented by the island to face the pandemic.
All of them had the vaccine antigen that is the RDB binding to the receptor domain with different proportions of the outer membrane vesicle. Only Soberana Plus did not have the latter. Because of this technical condition, we can speak of it as the fifth candidate', she pointed out.
With Soberana Plus, a study was carried out on Covid-19 convalescents between 19 and 59 years of age, with a mild clinical picture, asymptomatic and positive in the antibody tests.
The trial demonstrated the molecule's ability to stimulate protective levels of neutralizing antibodies and protect patients against possible reinfection.
Given these results, the IFV director, Vicente Vérez, emphasized that this step is fundamental in the protection against Covid-19, and when the mass vaccination stage is reached, it will serve to confront variants, mutations, and strains of SARS-CoV-2.