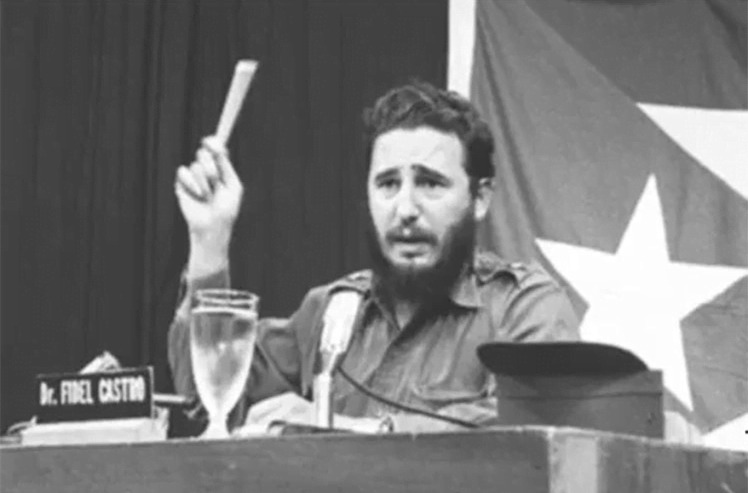 Havana, June 16 (RHC)-- The relevance of Fidel Castro's speech, known as Words to Intellectuals, is the focus of a debate this Wednesday among Cuban creators in the forum Dialogar, dialogar, an event meant for dialogue and discussion, organized by the Hermanos Saíz Association (AHS).
On the occasion of the 60th anniversary of that speech delivered during the first meeting of the historic leader of the Revolution with writers and artists at the National Library, several young people will exchange on Cuban cultural policy and its role in the current scenario.
Yasel Toledo, journalist, and vice-president of that guild, will lead the meeting to be held at the Cuba Pavilion, national headquarters of the AHS.
According to the organization's website, its social media channels will follow up on the dialogue that brings to the present the teachings of the words pronounced in 1961 by Fidel, which have become a platform for the cultural policy of the Revolution.
Dialogar, dialogar constitutes a space for constant debate and controversy created in 2013 for creators and in tribute to the outstanding Cuban intellectual Alfredo Guevara, who was awarded the title of Master of Youth by that organization for his close relationship and trust in the new generations.